Simulator
Like many SimRacers I started with a Logitech Driving Force GT mounted on the desk in 2007.
After a few years I won a RaceRoom RR3055 at racersleague which I used with different wheel bases (Fanatec Porsche 911 Turbo S, Fanatec CSW v2, OSW Direct Drive) for the following years.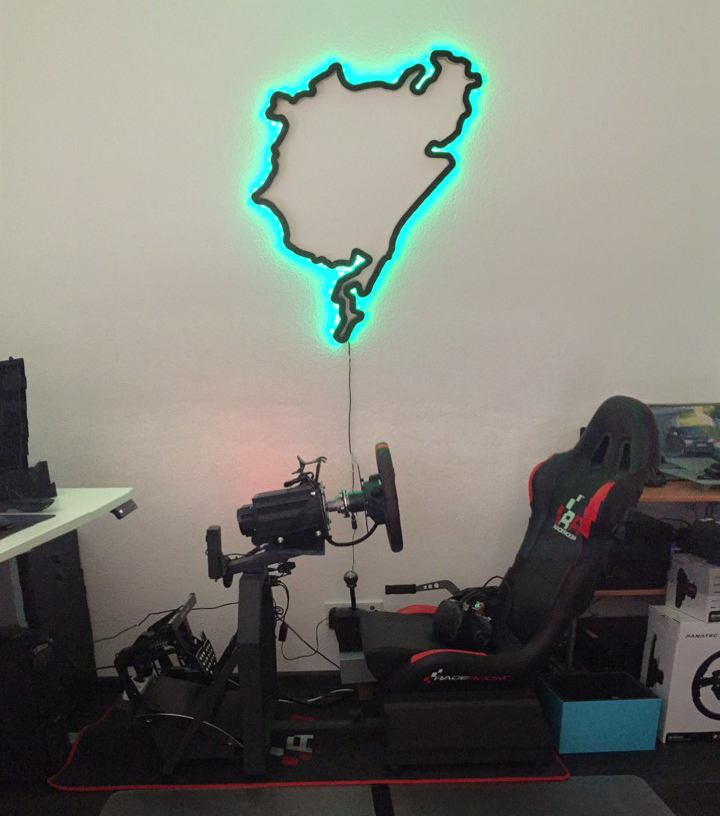 In 2018 my research regarding motion simulation ended up in my home simulator.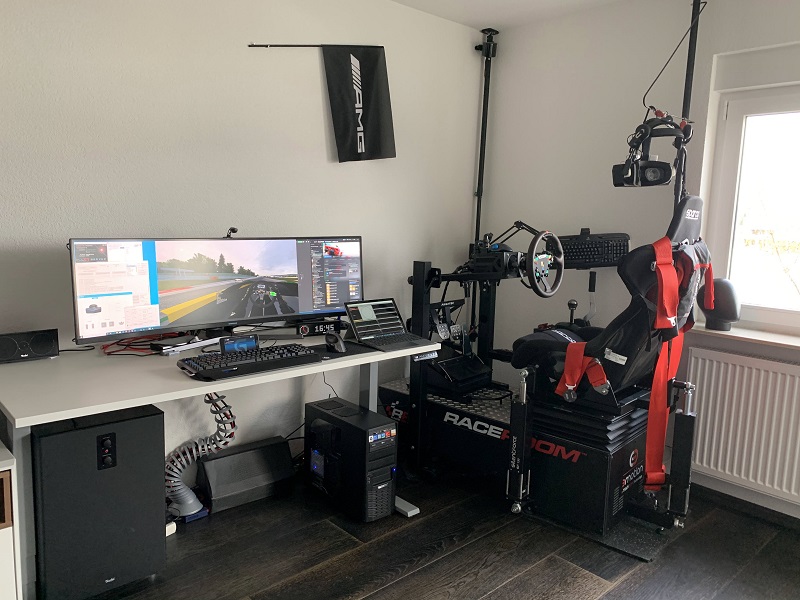 Details can be found on the following chapters:
Summary:
PC Specification: i7-6800k, 32 GB RAM, RTX 2080 TI
Monitor: Samsung CRG9 49"
Virtual Reality: modified Pimax 5K Plus
Platform: 3motion seat mover by TrackTime
Seat: Sparco EVO III, Sandlter racing harnes
Wheel base: SimuCUBE based OSW kit (MiGE 130ST-M15015 30Nm 10000ppr (40000cpr)), Direct Drive
Wheel rim: modified Fanatec CS Porsche 918 RSR & modified Fanatec CS Formula Carbon
Pedals: Fanatec CS Pedals V3 inverted
Shifter: Fanatec CSP Shifter SQ, Fanatec CSP Handbrake
Button Boxes: DSD OSW Panel, DIY Button Box